Join our next 3 day weekend of yoga in paradise!
The practice of "being" it's a thing and in this retreat, you'll escape the daily grind and demands of life and rediscover the "you" you lost touch with.  Trust us.  It will happen. 
Have you been looking to unplug and reconnect with nature? Perhaps you're looking to make a transition in life and looking for the space and community to support that?  Has your physical or mental health suffered over the last years pandemic? We will create rituals for you to get back in tune with your own natural rhythm, healing abilities, and tap into scientific techniques for growth and transformation.  Reimagine yourself, healthier, happier, and living on purpose. Sharing the journey with others who are also looking for transformation, a little fun, and peace moments.  Take this time for your well being. You will leave with a greater sense of purpose and a self realization practice plan to use every day. 
Are you ready to feel at peace and rediscover who you are?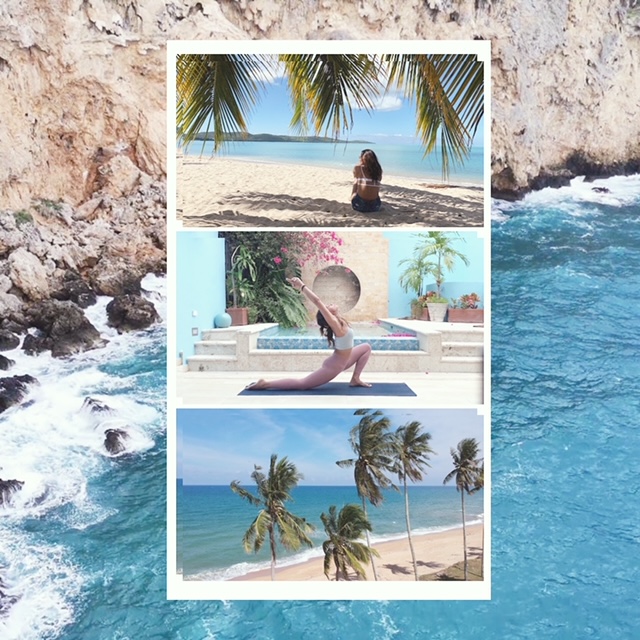 Puerto Rico Vibes
Welcome to Relaxing Rincón!
​This incredible retreat space is just 10 minutes from the caribbean surf capital of the world Rincón, and all the culture of the Boriken! This incredible retreat is right on the ocean where we'll literally be practicing to sight and sounds of the waves. A variety of rooms to suit all budgets, organic Puerto Rican /vegan food, and day trips to the waterfalls and secluded beaches awaits!
Spaces strictly limited to 10
We offer so much more than your average yoga retreat experience …after many years of living and teaching internationally and at retreat centers all over the world, I founded Rogue Retreats in 2017. As founder and after many years of feeling I was living a life others had designed for me, I decided it was time to make a change and create a life of meaning, freedom, and peace.  Our years of experience means we create meaningful uplifting experiences. We take you to amazing rogue locations, inspiring yoga for all levels, food that heals, the right balance of activity and relaxation … it's our rituals and details that make the difference, and with 4 international retreats and lots of happy students, we've been busy cultivating the experience of a lifetime! If you're looking for thoughtfully picked venues, yoga & meditation delivered by a compassionate and experienced teacher, incredible food and time to relax, have a blast on our local adventures, follow a clean diet or indulge in a mojito, you've found the right hOMe.

Each Rogue Retreat combines powerful practices of breath work & meditation, vinyasa flow, adventure, and restorative yoga to leave you feeling refreshed and rejuvenated. You'll also enjoy specialized workshops from shoulders/hips to inversions /strength building classes.  Breath work and philosophy to inspire who you are meant to be.  Surf or get a massage and much more with plenty of time to kick back, relax, and make lifelong friends.

We look forward to welcoming you to beautiful Puerto Rico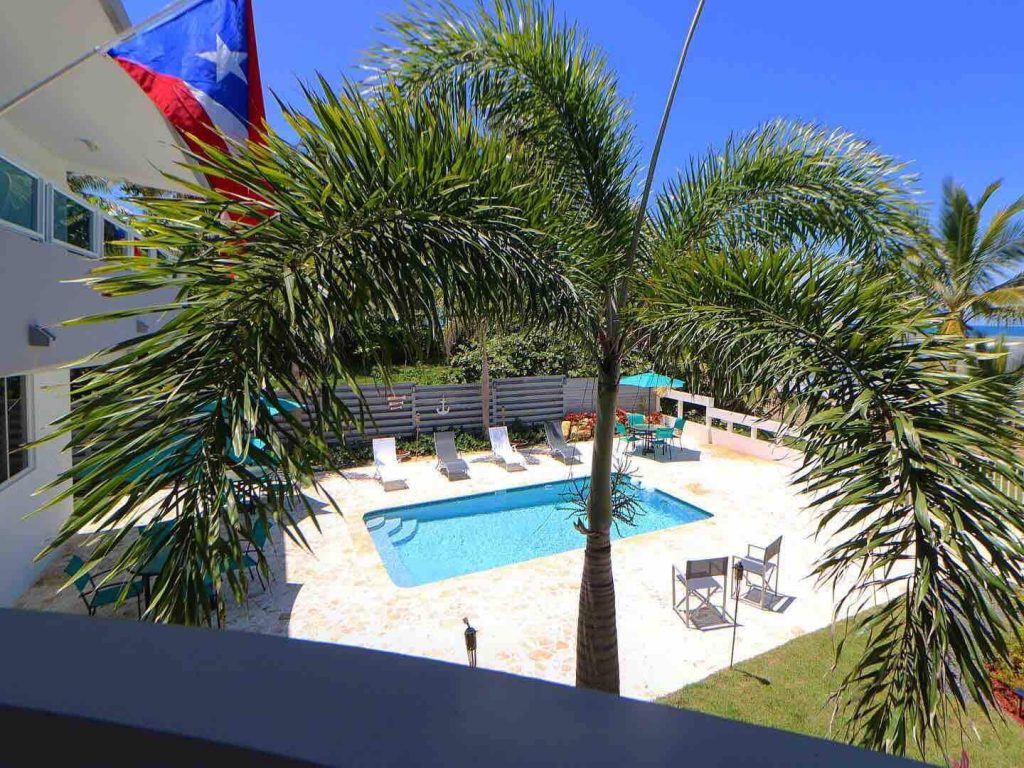 The Retreat Space
Along the warm turquoise waters of the Caribbean Sea and Pacific Ocean, lies a secluded sanctuary. With its spectacular views and mind clearing setting, our retreat center lies in the midst of the laid-back west coast just 20 minutes from the airport. The home is spacious and bright, with palm trees kissing the corridors, private beach access, and a large swimming pool. The property is peaceful, invigorating, and ideal for spiritual practice. There are spaces indoors and out for yoga, meditation, music and the arts.
A true retreat experience with onsite chef and fully catered Puerto Rican and vegan cuisine and the most tranquil outdoor yoga shala.  Options to stay at the retreat house to reconnect to nature or to day trip to nearby secluded beaches or the local waterfall.
There is a choice of accommodation from private rooms to shared and dorm style to suit all budgets. 
We know what you need, the option to do as much or as little at you like. Our retreat includes all the following:
group limited to 10 people

20 minute morning meditations followed by silent break with tea or lemon water

1 full 90 minute yoga and 1 full 60 minute yoga class a day, themed and curated for all levels

multi-level yoga classes where beginners are supported, intermediates are challenged, with options for more advanced practitioners who want to take their practice to the next level. 

daily nourishing vegetarian brunch, dinner. Healthy snacks and unlimited water, coffee, and tea

special workshops including life goal planning and manifestation, chakra balancing, inversions, and healing relaxation sessions

A one on one with Crystal about your yoga practice and self practice guides we create to take home with you

optional day trips to waterfalls, art walk festival, secluded beaches, Rincon for surfing. 

No pressure … do as much or as little as you like … you're on a retreat 🙂 
On Site extras all under $60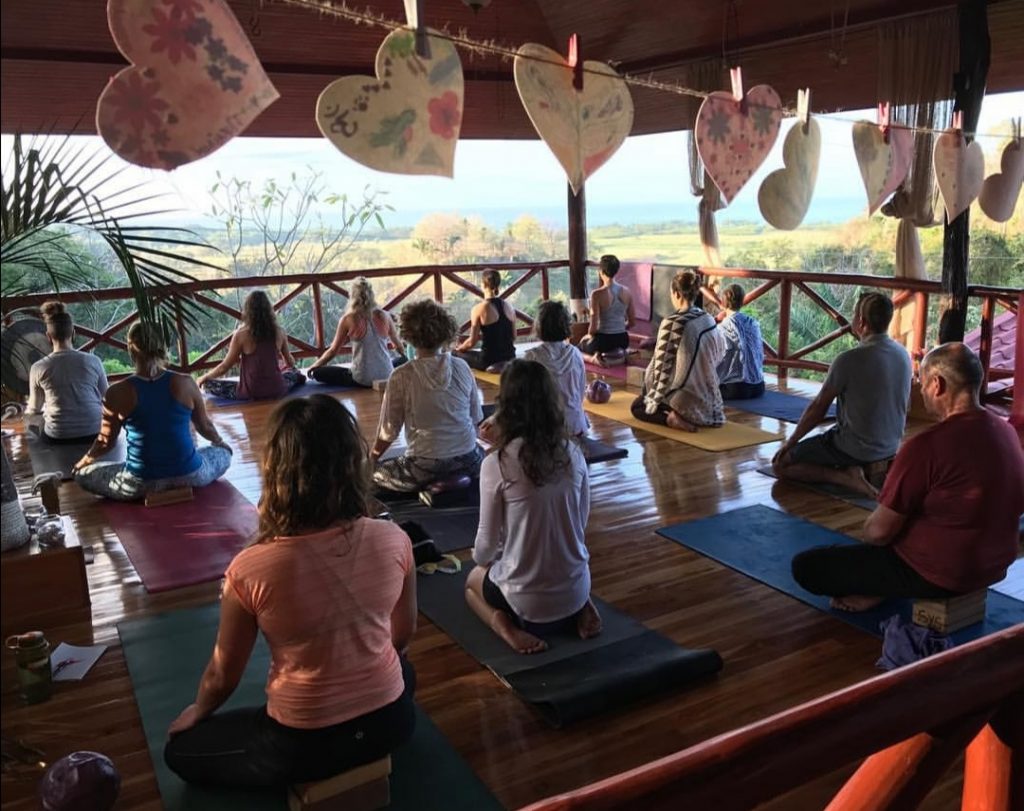 Crystal Is an international yoga teacher & founder of Rogue Retreats based in Puerto Rico. She began her yoga practice over 20 years ago and is E-RYT 500 through Yoga alliance with over 2000 training hours in Vinyasa, Hatha, Ashtanga, Rocket, and Dharma Yoga. She has taught at gyms, studios, hospitals, and offices throughout NYC. Internationally she has taught in Paris, Italy, Costa Rica, Puerto Rico, and Colombia. She recently returned from a month long journey teaching yoga and meditation at a retreat center in Bali, Indonesia and Costa Rica prior to the pandemic. In addition to her teaching, she leads shamanic healing circles, and is passionate about sustainability. She has been involved in the earthship project in Aguada, Puerto Rico, helping to build sustainable homes post hurricane Maria. Forever grateful for her recent travels throughout India on Pilgrimage to connect to her bhakti & meditation practice. She continues to learn from different lineages and trainings, as well as everyone she meets. She has been practicing yoga for over 20 years and uses her practice to inspire and uplift others. 
Thursday
5pm: check in 
6pm: Sunset Yoga and welcoming ceremony 
7:30pm: Dinner
Friday 
8am: morning guided meditation 8:30 followed by herbal drinks and writing/art time. 
9am: energizing vinyasa class
11am: our favorite local brunch and healthy vegan meal to keep you going
12pm: Rogue adventure tour. Hike and secluded beach tour or chill out in a local surf time, or relax at the retreat center
5pm: workshop
6pm: sunset yoga 
7pm: dinner 
Saturday 
8am: morning guided meditation 
8:30am: herbal ayurvedic drinks and writing/art time
9am: energizing vinyasa class
11am: brunch
12 pm: waterfalls or local beach tour 
5pm: workshop
6pm: sunset yoga 
7pm: dinner
Sunday
9 am: morning flow and closing, final brunch on the beach and farewells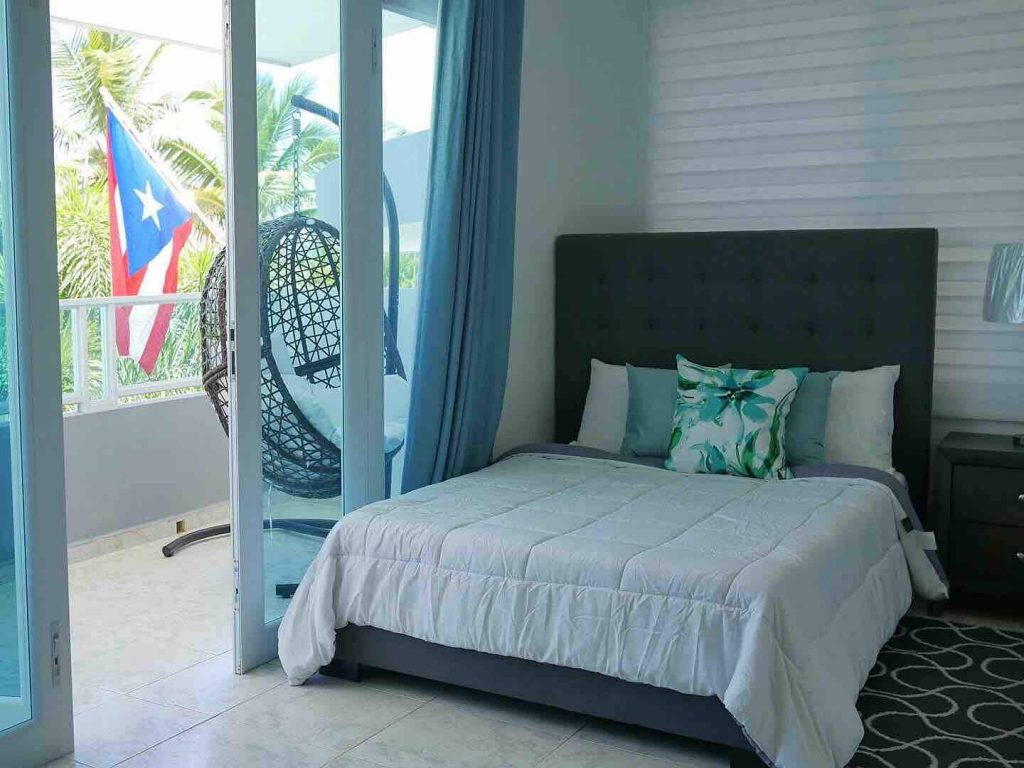 Our gorgeous ocean front view room with balcony, has two beds, private bath and refrigerator. Perfect for friends, couple, or solo travel looking for luxury and relaxation. 
1 Queen and 1 Full bed 
Cozy ocean inspired private room with private bathroom and refrigerator.  Perfect for solo travelers. 
Full bed 
Cozy and clean, ocean inspired shared room with a private bathroom located inside the room you share with up to 2 other guests. Refrigerator included. Perfect for friends and solo travelers on a budget. 
1 full bed
1 bunk bed with full size mattresses. 
Our comfortable, clean, economic option.  Perfect for friends, solo travels on a budget. 
2 bunk beds with 4 full size mattresses. 
*Retreats terms and conditions