One Day Yoga Retreat at the Harlem Flophouse

Saturday March 12th 2022 9am-1pm & 3-7pm
"A very special 1 day weekend retreat in the beautiful brownstone of the Harlem Flophouse, Harlem NYC. Residential and non-residential options available to suit all budgets"
Yoga – meditation – healthy lunches- Full Moon Cacao Ceremony 
weekend retreat- spring equinox workshop
All inclusive $199 per person or $99 for morning or afternoon session
To reserve your spot :
Venmo @crystal-ice-5
Paypal :creyes11@hotmail.com
*Room rental paid directly to Harlem flop house see below
Covid and refund policy:
We require a vaccination card or negative PCR test upon arrival.  No refunds, if you cannot attend after your purchase we are happy to apply it to any of our other retreats, events, or online classes. With your purchase you agree to these terms. 
The Vida Yoga Tribe Vibe in NYC
Whether on a beach in a beautiful tropical place or nestled in one of New York City's most historic and musically talented neighborhood. At the heart of it you'll find soulful yoga that connects you back to source and reminds you of the creative power and intelligence within. 
Our retreat will be held at the historical harlem flop house. Harlem Flophouse holds a unique place. Originally built as a single-family home, this historic Victorian townhouse was converted to a lodging house in 1917. The accommodation was created as a temporary hotel for the Great Northern Migration following The Civil War, when over 1.5 million people of African descent fled northward to escape the oppression of the Jim Crow south. The term "flophouse" came into being during the ensuing Harlem Renaissance to describe an inexpensive hotel that catered to jazz musicians, artists, dancers, poets, writers, drunks and other philosophers of the human experience.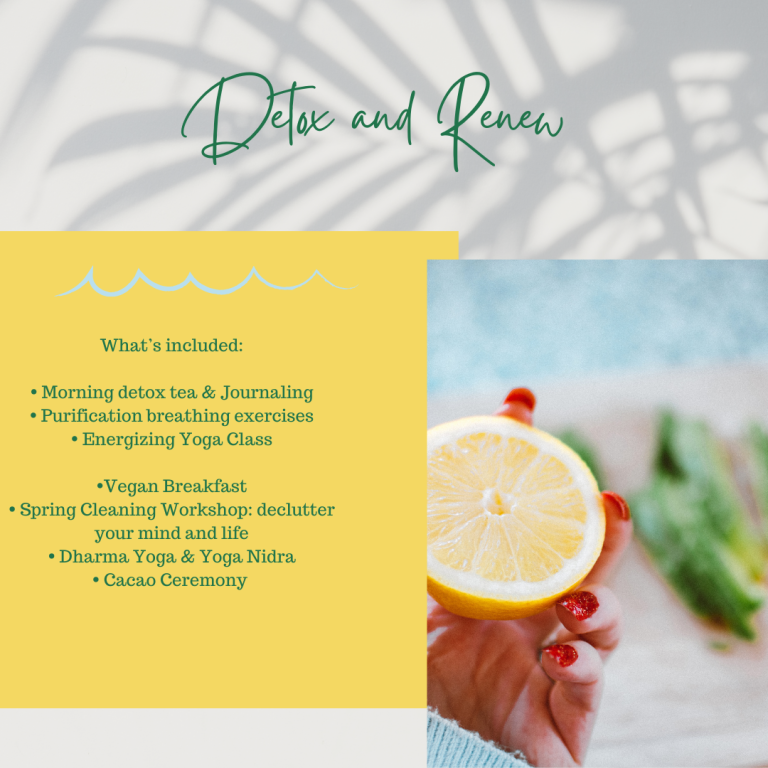 The Experience
Join us for a fun and festive day celebrating the spring equinox, as we move and breathe and feel the warmth of community as we head into lighter days.
What you'll receive:
This retreat will focus on detoxification, energizing & healing yoga practices. All will help bring you into the new spring season feeling lighter, refreshed, and on purpose.
Morning session:

• morning detox tea and juices that will complement:
• meditation and purifying breathing exercises
• energizing yoga flow and inner power workshop
• Vegan lunch
Afternoon Session-
• meditation
• declutter your mind & life workshop
• dharma yoga & yoga nidra
• cacao ceremony
The Venue
Owner René Calvo bought and renovated the Harlem Flophouse in 2000 with the intent to recreate a European-style guesthouse as an inexpensive alternative to typical NYC hotels. The lovingly restored accommodation has become world-renowned for its simplicity and beauty. While functioning as a hotel, it has also hosted numerous photoshoots for both the fashion and music industries. Artists such as Moby and Sharon Jones have both used this Victorian flophouse location as a backdrop for their work.
The Harlem Flophouse has been a featured accommodation in numerous travel guides, among them; Time Out, Lonely Planet, Frommers, Marco Polo and Trip Advisor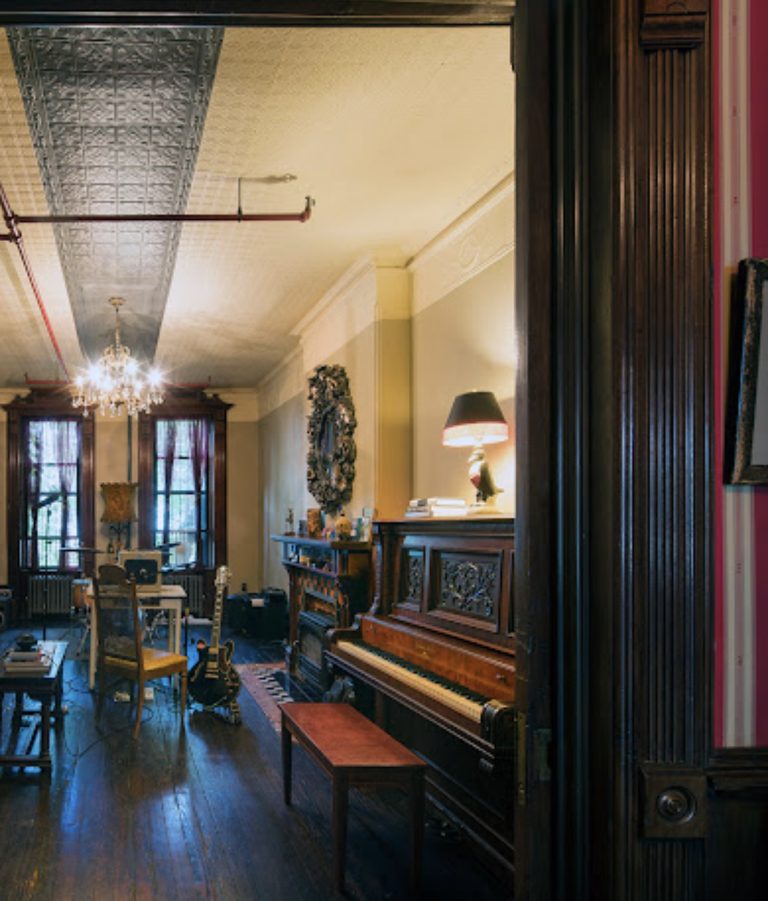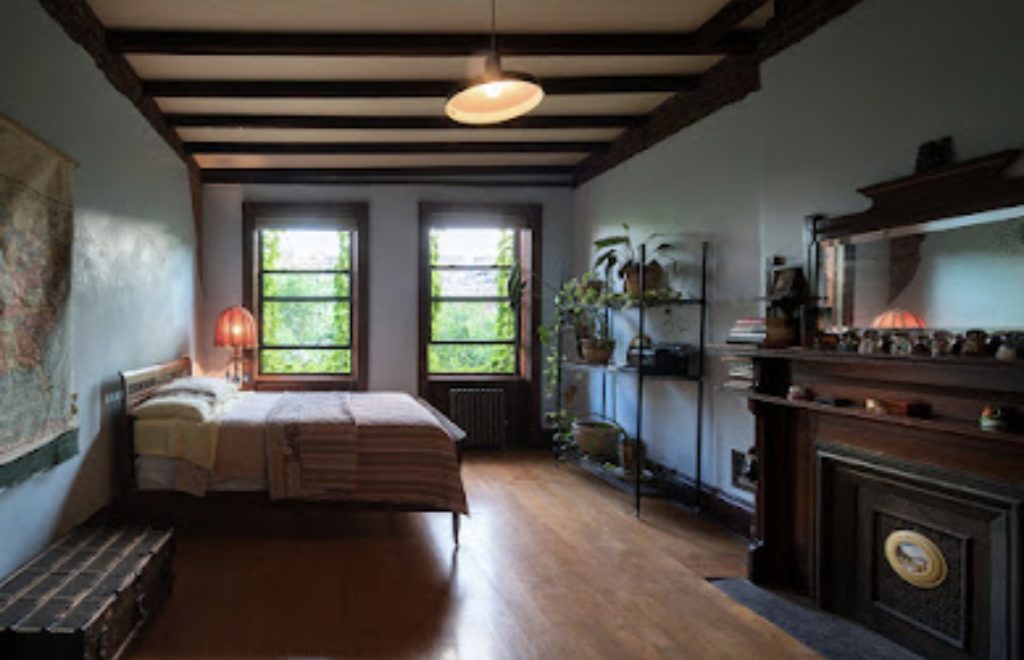 Three rooms left for those out of town looking to spend the weekend for additional $1,  2 night minimum paid directly to the flop house
or cash payment with discount